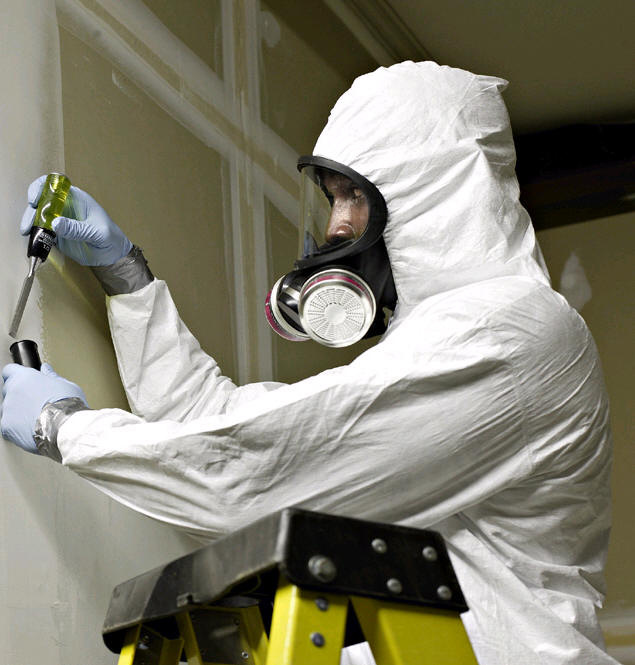 Have you found a small area of mold in your home, but are hesitant to call a professional? In this post, we'll take a look at the standards for when professional mold remediation is needed, and when you can handle a small project yourself.
An example of proper PPE for larger projects.
Mold remediation can be a frightening prospect for many homeowners. Some people prefer to call a professional even for very small spots of mold because they don't want to have any worries about air contamination or the health of their family. That's always an option, and CleanWorks can help with any mold remediation project, large or small.
However, the IICRC (Institute of Inspection, Cleaning, and Restoration Certification) actually has placed recommended standards on what size remediation can be handled with relative ease by the homeowner, and when a professional needs to get involved. The recommendations are as follows:
The homeowner could take care of any mold remediation of 32 square feet or less in total area with little to no extra training.
For areas of 33 to 100 square feet, the homeowner can take care of the issue, but would need to utilize personal protective equipment.
If the moldy area is larger than 100 square feet, a professional should definitely be called in.
Taking care of small mold removal projects yourself can help you save money, but calling an expert may give you extra peace of mind, even for these minor problem areas.